What is TF-CBT?
TF-CBT is a short-term, evidence-based treatment for children, ages 3-18, who have experienced trauma (e.g., child abuse, domestic violence, traumatic grief, and other traumatic events) and their caregivers. This components-based psychotherapy model incorporates trauma-sensitive interventions with cognitive behavioral, family, and humanistic principles. TF-CBT is empirically supported for use with youth impacted by trauma and co-occurring mental health problems. It is designated a Model Program by SAMHSA's National Child Traumatic Stress Network (NCTSN) and has received the highest scientific rating as a Well-Supported-Effective Practice by the California Evidence-Based Clearinghouse for Child Welfare (http://www.cebc4cw.org) Clinical research shows that TF-CBT significantly reduces children's symptoms of PTSD and improves overall mental health in children and caregivers.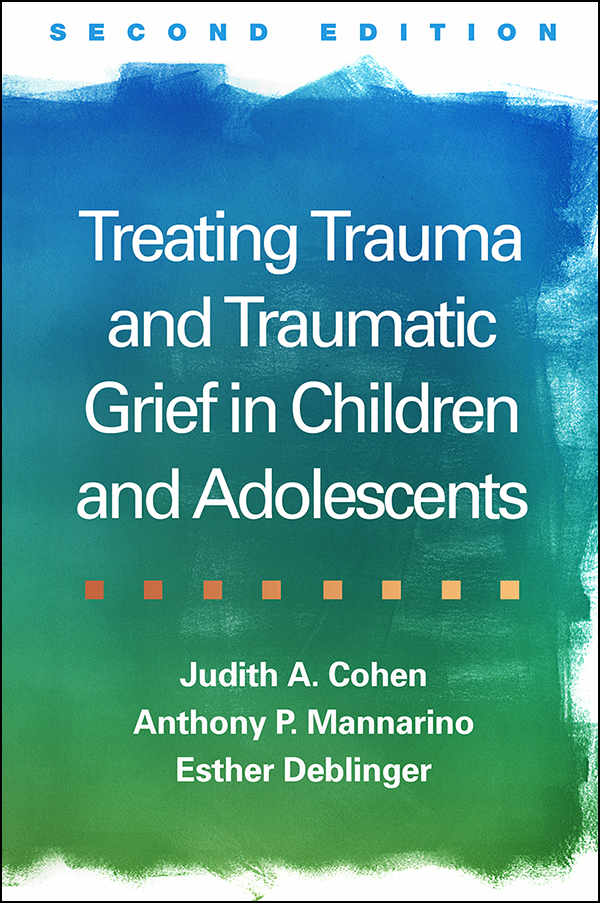 Training Description:
This two-and-a-half-day training will provide mental health and related professionals with a comprehensive understanding of TF-CBT as well as hands-on opportunities to practice the TF-CBT components. In addition, one half-day of training is devoted to formal and informal trauma assessment techniques, including information about how to screen for trauma exposure and measure trauma symptoms, using standardized screening instruments. Participants will be provided with free assessment tools and practice opportunities for administering, scoring, and providing feedback on the standardized measures. The assessment training also includes background on the prevalence of trauma exposure and trauma-related symptoms in children and adolescents.

TF-CBT Components
Assessment Feedback

Psychoeducation and Parenting Strategies

Relaxation

Affective expression and regulation

Cognitive coping

Trauma narrative and processing

In vivo exposure

Conjoint parent-child sessions

Enhancing personal safety and future growth

Learning Objectives
Identify and engage children and families who would benefit from TF-CBT

Describe the treatment components and understand the underlying rationale of each component

Learn how to link trauma assessment results to TF-CBT treatment plans and track treatment progress over time

Learn and practice skills to implement PRACTICE treatment components

Learn several creative approaches for doing the Trauma Narrative and practice exposure techniques

Learn strategies for addressing distorted and unhelpful trauma-related cognitions

Address common barriers to treatment implementation
About Consultation/Implementation Support:
Consult calls are used to support providers using TF-CBT in their own practice following training. They are also required for the TF-CBT national certification. (https://www.tfcbt.org).
Clinicians are expected to carry a minimum of 2 TF-CBT training cases, use assessments, present on calls, and receive feedback and direction through telephone and/or video conferencing.

Consult groups consist of approximately 8-10 participants, are 60 minutes in duration, and occur twice per month for 6 months.
Pre-Training Activities:
Prior to the training, we ask you to complete the following:
Complete our pre-training survey on SurveyMonkey. This will take about 20 minutes. (We will send you the link upon registration in our "Welcome Packet.")

Complete the full TF-CBTWeb 2.0 on-line course. The cost of this course is $35 and it offers 11 CEUs upon completion. TF-CBTWeb 2.0 may be accessed via the following weblink: www.musc.edu/tfcbt2.
Training Schedule
Monday and Tuesday, July 9th and 10th, 2018: 8:00am -5:00pm
Location
July 9th and 10th , 2018 – The workshop will be held at the Garden Level Classroom at Eagle County, 500 Broadway, Eagle, CO 81631 (Google Maps Link)
Cost/Payment

There is a $100 fee per private therapist thanks to the generous sponsorship by Eagle County Health and Human Services and Mind Springs Health. Mind Springs Health therapists are exempt from registration fees.   
Register Here https://www.eventbrite.com/e/eagle-tf-cbt-tickets-43098750523